All Dressed up

Rosie Carlino

3:34

Like a Fool

Rosie Carlino

3:26

3 - On My Way

4:27

4 - In The Wee Small Hours

3:30

5 - I'll See You In My Dreams

3:59

6 - If I Didn't Care

5:28

7 - There Will Never Be Another You

5:18

8 - Why Should I Care

4:48

9 - Close To You

4:30

10 - That Old Feeling

4:17

11 - My Favorite Year

4:15

12 - The Letting Go

4:14

Waht Do I Do With Me

Rosie Carlino

3:13

It's me … and my music and my art. The substance of who I am isn't changing but the patina certainly has and will continue to do so. Like one of my copper pots, every time I polish it the beautiful color revives to a brilliant shine and renewed glow. So that's me and I'm re-polishing myself once again.
I spent the first half of my life in Pennsylvania as a mother, artist and equestrian. My childhood was spent riding bareback on a small Shetland pony named Lollipop, exploring nature together and playing in the sun. High School was spent singing and performing in musicals. College is where I studied music, communications, floral design, art and horticulture. I raised my three beautiful children, Brenna, Colleen and Liam. We were constantly renovating, growing, landscaping and decorating our home and property and caretaking the many horses and animals that grace and have graced our lives.
Over the years, I managed our homes, ensuring preservation and enrichment of the grounds. I have worked with architects, landscapers, contractors, and craftsmen in pursuit of improving and maintaining these properties. Meanwhile, I pursued my artistic passions. I have produced and performed 3 full-length jazz albums and performed on many occasions. Using these skills to bring people together was central to our family life, and we frequently hosted events and parties with my large extended family, friends.
My dad taught me long ago that life should be celebrated! Let's carry on the tradition…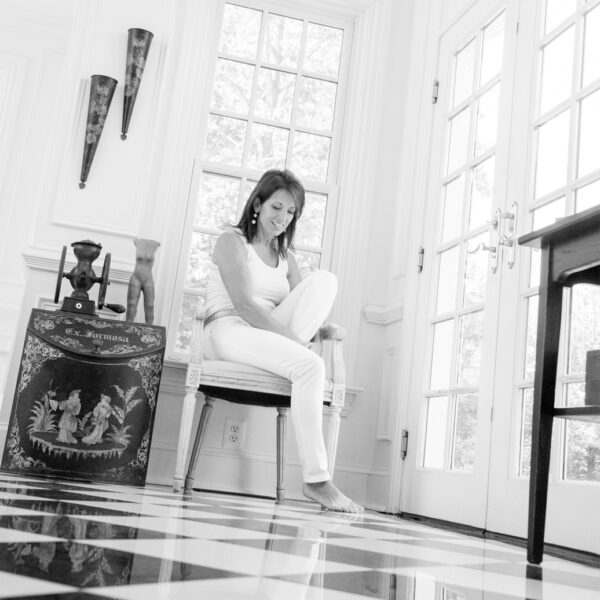 Our Twitter feed is currently unavailable but you can visit our official twitter page @rosiecarlino.